Exceptional Remote Patient Monitoring Designed for Physicians
We provide best-in-class medical technology. Apex includes consulting for chronic care management services that help providers grow and thrive.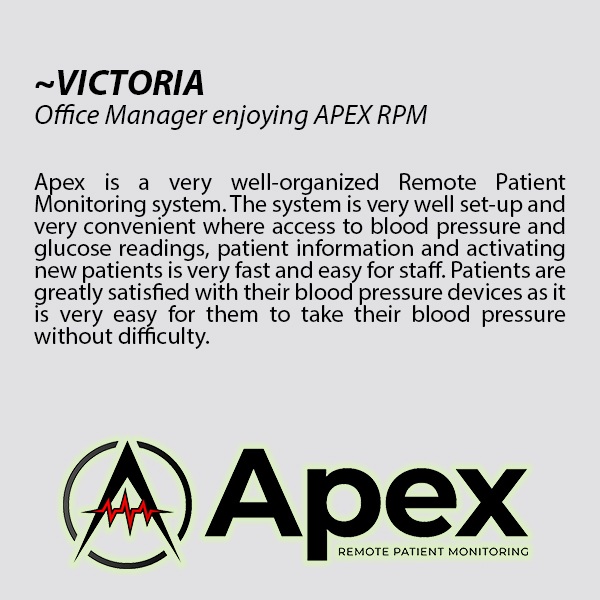 Apex was designed and tested in a family practice by physicians who are in the top 1% in the U.S.A. When it comes to running a profitable medical business, we've mastered the solution. Learn how to work less than 40 hours per week, maximize your practice income, and increase staff loyalty while letting them greatly appreciate the rewards of working in healthcare.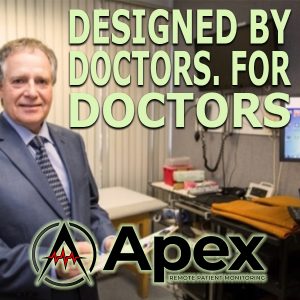 Increase Billing Insurance & Medicare with RPM
Recognizing the potential benefits of remote patient monitoring, the Centers for Medicare & Medicaid Services (CMS) began reimbursing for these services under the Medicare Physician Fee Schedule (MPFS) CPT® 99091 in 2018. The following year, CMS expanded reimbursement to three remote physiologic monitoring (RPM) codes (CPT 99453, 99454, and 99457), adding a fourth code (CPT 99458) in 2020.
CPT® (Current Procedural Terminology®  is a registered trademark of the American Medical Association (AMA)
Providers, however, were slow to develop and deploy RPM programs. In 2020, the most recent year for which CMS
has made data available, approximately 4,000 providers furnished these services to approximately 100,000 Medicare beneficiaries.
To promote greater adoption, CMS in 2021 more fully defined the billing rules for the RPM codes, including the types of data and device capabilities required for RPM, the relationship between the CPT codes for the different components of RPM, and the required qualifications of individuals providing and billing for the services.
In 2022, CMS has added reimbursement for remote therapeutic monitoring (RTM) under five CPT codes (CPT 98975, 98976, 98977, 98980, and 98981) and further refined its RTM billing rules in 2023, including the addition of a new RTM device code for cognitive behavioral monitoring, CPT 989X6. RTM differs from RPM in that it involves non-physiologic data, which can be self-reported by the patient to the billing practitioner (as opposed to requiring the data be transmitted automatically by the device).
Apex RPM reduces physician burnout
Apex RPM reduces physician burnout by using technology for remote monitoring, reducing in-person visits and administrative burden, increasing efficiency and also increases patient satisfaction by enabling more proactive care and reducing the need for hospital visits.
U.S. doctor burnout at an all-time high in 2022
The researchers found that, overall, 62.8% of physicians had at least one manifestation of burnout in 2021, compared with 38.2% in 2020, 43.9% in 2017, 54.4% in 2014 and 45.5% in 2011. These trends were consistent across nearly all specialties.
Awesome Blood Pressure Monitoring Program!! Since using the Monitoring Program my BP has been stabilized. I think this is the wave of the future for most patients. Also a good way for your PCP to keep a good eye on how you are doing with medication. I give this Program two thumbs up and recommend it.
I would just like to say how grateful I am to be enrolled in such a program that monitors my blood pressure and blood sugar! The days of me tracking it down in a book constantly are over! The devices have been life changing for me! The convenience, the trust and accuracy are amazing! The only regret I have is not being able to have access to it sooner! I know this is just the start of good things to come from this program! I am looking forward to the future and the advancements on the program and technology going forward! I highly advise anyone questioning going forward on utilizing these devices, It will change your life as it did to mine! I rate this a 5 out of 5
Apex RPM had provided me the medical tools I need to track my health levels. I am very satisfied with the equipment they provided and the direct feedback from my physician. It's easy and quick to use. would recommend their services to anyone who can benefit from them.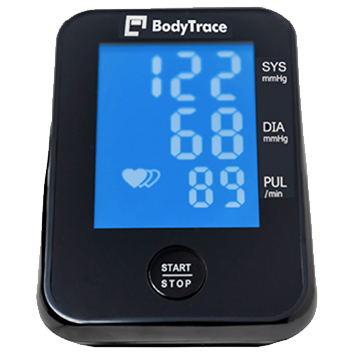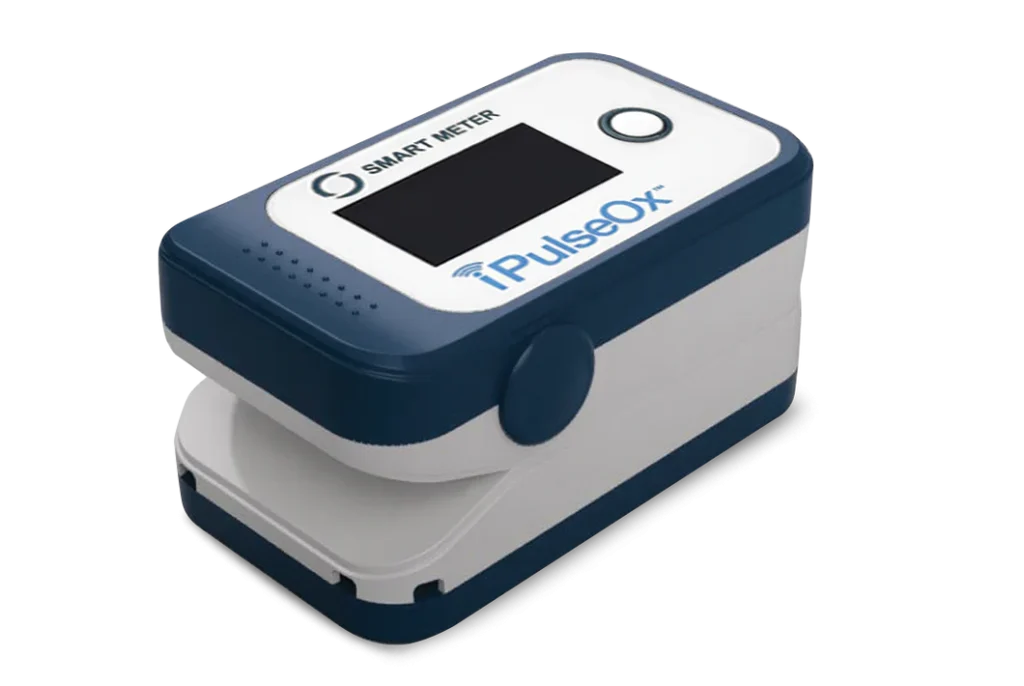 Our mission is to empower physicians to achieve financial success and simplify the management of high-risk patients. We believe that by providing our clients with the tools and resources they need to take control of their patients health and well-being, we can help them achieve a better quality of care. Our focus on flexibility and lifestyle management allows our clients to make the most of their time and resources, while also simplifying the management of high-risk patients. We strive to make it easy for our clients to navigate the complexities of managing their health and financial success, by providing them with clear, actionable advice and guidance. We are committed to helping our clients achieve the highest level of health, happiness, and financial success, by providing them with the best possible service, every step of the way.
Provide Top of Line Patient Care
Your patients deserve the optimal care. Live up to your patient's expectations by offering cutting edge technology and remote patient monitoring. Become the gold standard for patients with diabetes or hypertension. Be the best medical practice in your area!
Maximize Professional Earnings
More and more physicians are engaging in remote patient monitoring (RPM). Medicare is highly promoting RPM and chronic care management while also being well-reimbursed.